5 Karaoke Phone Apps That Let You Perform Duets With Friends
Karaoke nights with friends are still possible while on lockdown!
Whether it's a birthday party, family reunion, or a small get-together with friends, singing will always be part of any Filipino celebration or gathering. It's no surprise then that karaoke bars abound in the metro, and that many have their own karaoke microphones at home. Others even pay Php 500 or more to rent a videoke machine for a day.
You probably miss these karaoke sessions with friends because of the lockdown. Well, cheer up! With the help of modern technology, your mobile phone can transform into a "karaoke machine" so you can belt out Arianna Grande's latest hit or – get this -- sing along virtually with your friends.
1. WeSing – Sing Karaoke & Free Videoke Recorder
Free
Available for iOS and Android platforms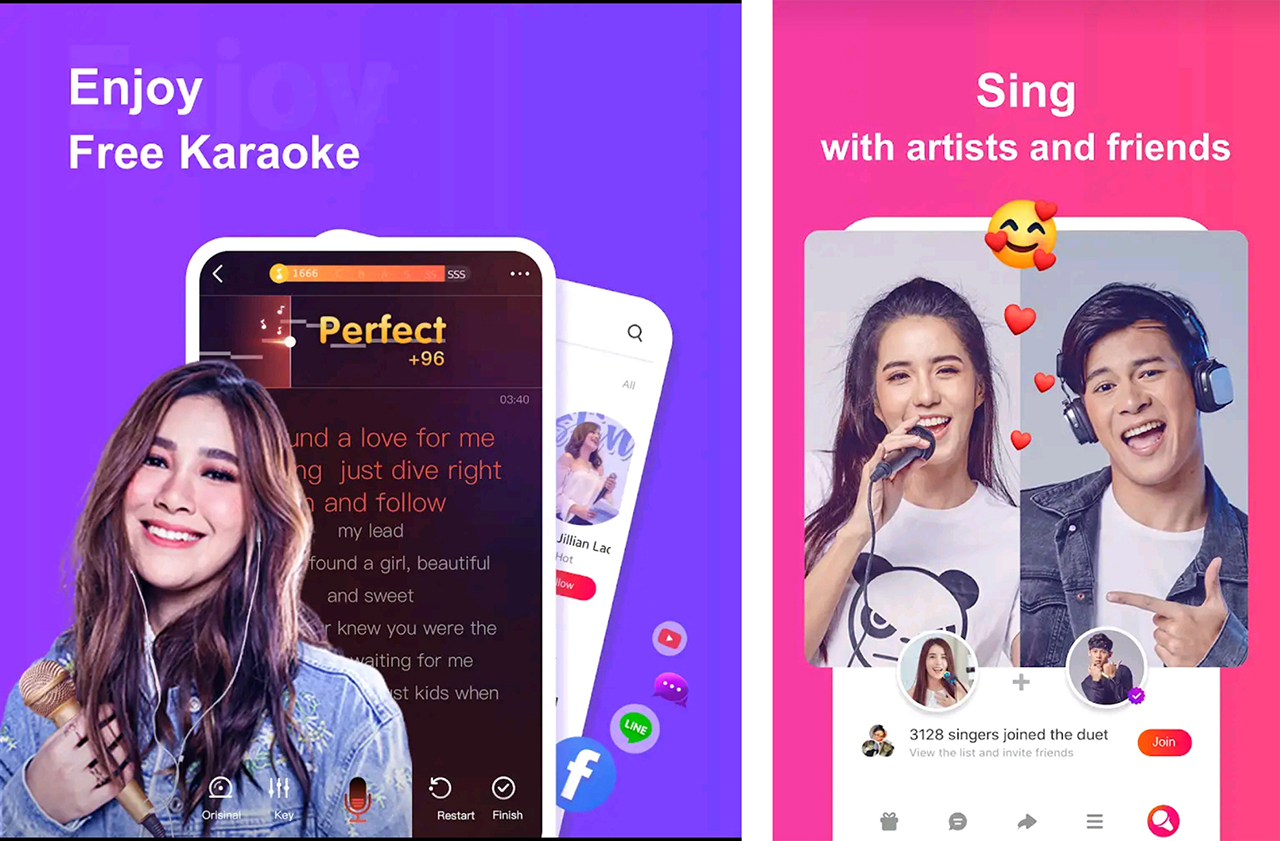 Music lovers, rejoice! WeSing is a karaoke platform that is free to download on your mobile phones.
WeSing lets you pick your favorites from their wide selection of songs and sing to your heart's content. A 'duet' section is also available so you could make recordings with your friends regardless of distance. You can also edit your performance with a variety of effects and voice filters if you want to sound even more professional. Try this app and unleash your hidden talent by joining millions of online singers in the community!
2. Smule – Social Karaoke Singing
7 days free trial
Available for iOS and Android platforms
Become an instant star with Smule and have a chance to perform a duet with your favorite international artists like Charlie Puth, Ed Sheeran, Lewis Capaldi and more!
Smule is also one of the most affordable karaoke applications you can find at only Php 19 per month for a VIP Pass, or Php 99 for a year of subscription. It also comes with advanced voice and look filters and live session capabilities. With Smule, you can also record a song with your group and allow friends to join and stitch their own tracks with yours.
3. StarMaker – Sing Free Karaoke, Record Music Videos
Free with limited access
Available for iOS and Android platforms
Sing your favorite hits with StarMaker, start singing along with your favorite artists, or collaborate with your friends through the 'duet' section. You can even go live on this app to showcase your vocal prowess, and who knows? You might finally get your 15 minutes of fame.
StarMaker has a 'Hook' option that lets you sing only the best part of a song, if you prefer that. The app also makes it possible to record and edit your tracks using their voice effects feature.
The VIP Privilege, which is available for Php 255 per month, gives you access to unlimited songs and allows you to remove unwanted ads.
4. The Voice – Sing Karaoke
7 days free trial
Available for iOS and Android platforms
If you're familiar with the award-winning musical competition TV show 'The Voice' and wondering if the judges will also turn their chair for you, you just might get your answer though this app.
Access thousands of songs, interact with other users and be one of the rising stars on The Voice app! You can use voice effects and perform a duet with other users, too. To access advanced features, you can avail their VIP Pass for Php 515 a month.
5. Karaoke – Sing Karaoke, Unlimited Songs
7 days free trial
Available for iOS and Android platforms
Karaoke by Yokee offers countless song choices, from 60s classics to new releases. You can also record your performances and sound like a pro by using special effects like echo, stage, hall, or reverb.
Use Karaoke by Yokee to share your own recordings on your social media accounts, and listen to other users' performances, too. You can also start a karaoke party with your family (requires supported external singing devices) at home.
For a totally ad-free experience, upgrade your account to VIP for Php 520 a month for limitless access to VIP songs, unlimited recording, and to save and share songs as much as you want.