Cluttered Garage Is Transformed Into A Sunny Lounge For This Family With Four Kids
It's hard to believe that it's the same room!
It has been a year since we've had to spend our days under lockdown. Now that our homes have become both our office and our "escape," it's only natural that we want it to be at its best, thus the constant decluttering, cleaning, and, for those who want to take it to the next level, home renovations too!
Katherine Alegonza, a 35-year-old makeup artist, has been living in her current home in Cavite for six years now. Over time, she and her family have accumulated a lot of things which eventually ended up in their garage, turning the area into some sort of a catch-all: some days it was a laundry area, but it was also where all the loose odds went. It was a total disarray.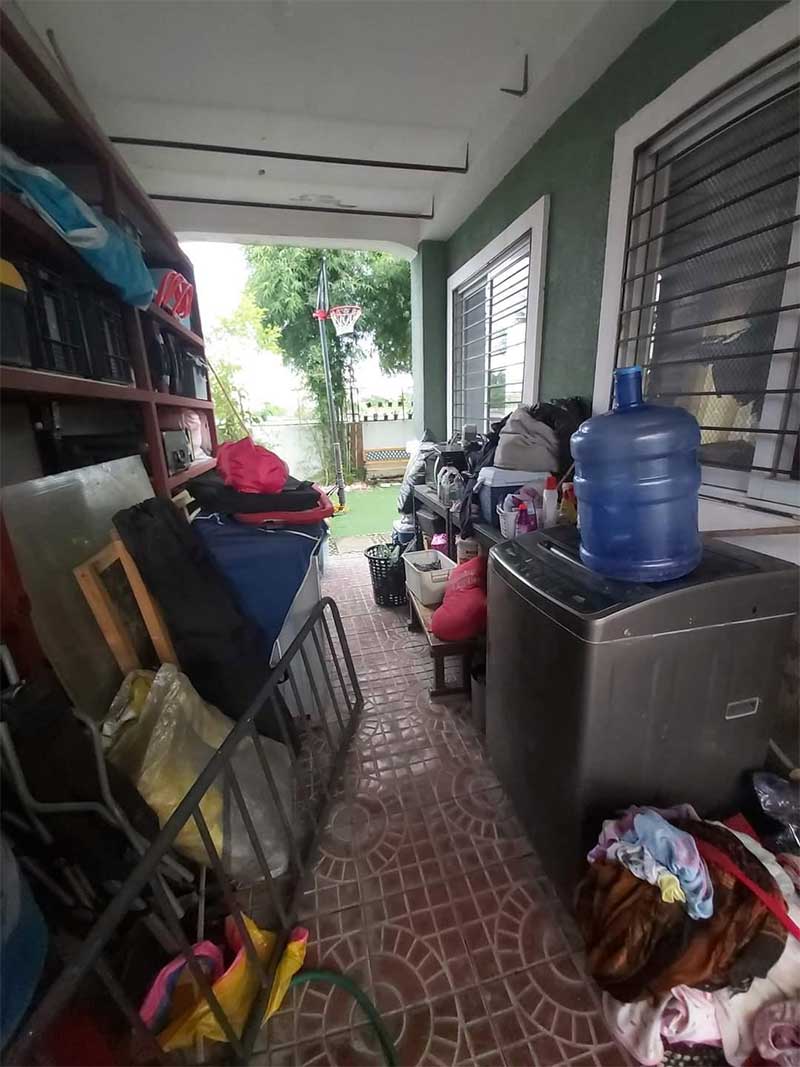 In January, the mom of four decided to turn the 10-square-meter space into something useful instead of keeping it as a bodega. "We thought the space has a big potential to be used as another room or foyer," she says. Within only a month, Katherine turned a very cluttered garage into a sunny and relaxing lounge area!
If you want to achieve this kind of vibe for your home, Katherine shares the nitty gritty details of her successful renovation.
Katherine says that even though they hired carpenters to do majority of the work, she and her husband Romnick participated in building the space as well. "[We did] the vertical garden wall. It was a very refreshing backdrop that we made ourselves," she says.
They bought artificial plant panels for the vertical garden wall. The wooden frame was built by their carpenter, while the couple worked on the paint and varnish for the frame.
Romnick installed the chicken wire where the panels are to be inserted. For a more relaxing ambiance, they added cove lighting and a spotlight to highlight the vertical garden wall.
Their unique ceiling was also DIY-ed! They bought palochina wood, which they sanded and varnished. This gave the whole space a nice accent, which they were happy about.
The light blue walls that were painted by Romnick made the area extra pleasing to the eyes, as they go well with the wood accents and the white French doors that adorn the entrance to the lounge.
Asked what she likes best about the outcome of the renovation, Katherine replies, "It gave us very sunny and happy vibes!"
She also loves the relaxing ambiance that the space exudes, because it is exactly how they wanted it to look. "We always dreamed about having a sunroom where we can lounge, read books, jam with our musical gears, while maybe sipping coffee," she shares.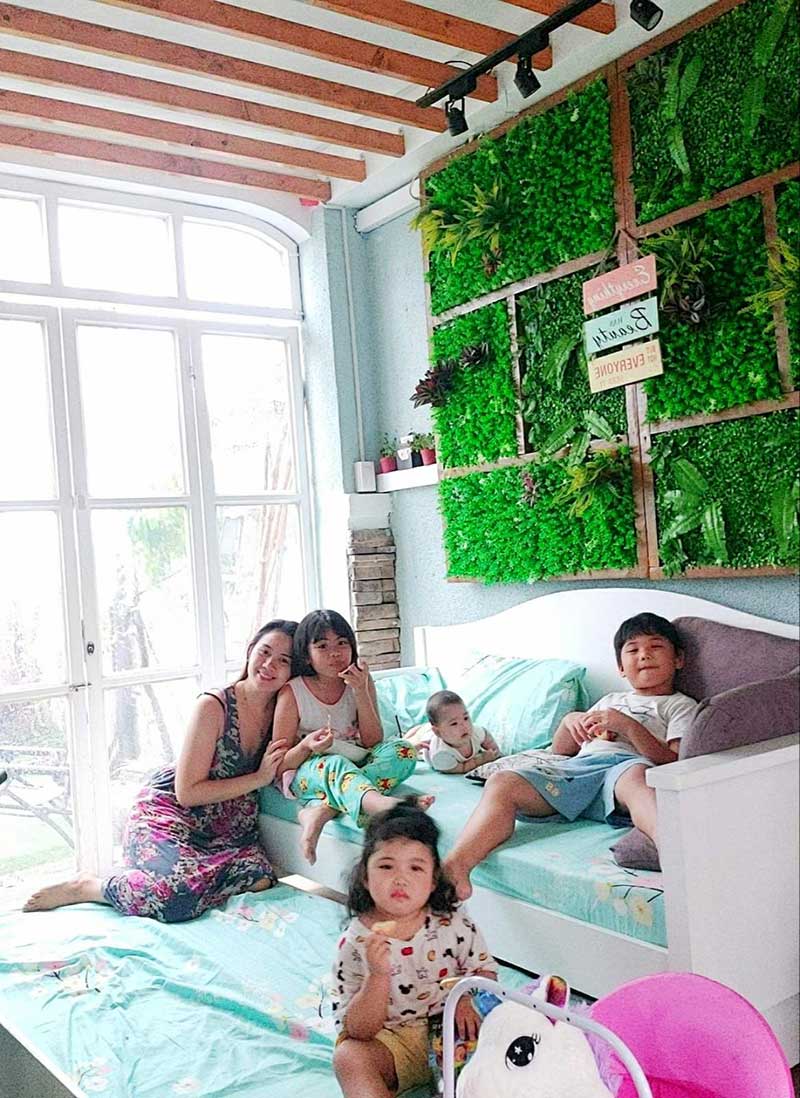 The renovation turned out to be useful to their family, as it now serves as a foyer, lounge, and even a breakfast nook! Right next to the vertical garden panels, they placed a day bed which also has a pullout bed that can be used when visitors come over. Not only did they get a lounge area, they gained a guest room, too!
Katherine says they spent approximately Php 95,000 for the project, "excluding the interior [design]." A big chunk of the budget was spent on the custom-made metal French doors which separate the lounge area from their garden. "The French doors cost us around Php 60,000, including the materials, labor, and installation."
The remaining Php 35,000 was spent on labor and materials for the room itself, including the ceiling works.
Katherine shares some tips to those who are planning to renovate their homes:
Know exactly what you want to do with your space.

"You do not want to burn money [on] a renovation you are halfhearted [about]. After knowing your style, research." Mobile applications like Pinterest and We Heart It offer good design pegs, and Katherine suggests browsing them and saving the photos that you want to use as inspiration.

Set a budget.

Of course, being realistic with your budget helps you stay on track. Always consider how big your space is, how extreme your renovation will be, and the quality of the materials.

Reuse.

"Know which to buy and keep," she says. Sometimes you already have what you need at home, and with a slight tweak -- by repainting or adding something to it – it could add character to your space. This way, you can save money, make good use of what you have, and reduce clutter.