From Beauty Queen to A Missionary of God
An inspiring story about finding a different kind of beauty as God's servant
It has been more than a week since the Miss Universe 2020 Grand Coronation Night, but Filipinos are still on a beauty pageant high as we all share in the excitement of witnessing the journey of the new Miss Universe Andrea Meza.
Call it providential, but it was at the height of the Miss Universe festivities when OneLife.ph came across the story of one extraordinary woman who was also once a beauty queen, but whose life took on a totally different path. Meet Krisel Muegue, an Oblates of Notre Dame (OND) Sister.

Sr. Krisel, 29 years old, was born and raised in South Cotabato. The religious missionary turned her back on what she calls her "former sweet life" to answer a greater call.

Back in college, she became a beauty pageant contestant by chance, and many of those who meet her now are still surprised to learn that about her.

She recalls that she was tasked to find a candidate to represent their department in the College of Business Administration Week pageant. When she could not find someone who qualified, Krisel volunteered herself.

Her pageant experiences

Sr. Krisel narrates how it took guts to join because she had no experience in pageantry, unlike the other contestants. It was not an easy task for her since a lot of people didn't think she looked good enough to be a contestant, and even doubted her capabilities. Nonetheless, she still took this challenge as a chance to get out of her comfort zone.

"I had difficulty [gaining] confidence because I didn't have the full support of my department except for a few of my classmates and friends who cheered me on during pictorials and preparations. I also had a low self-esteem because of my skin color and skinny body. I knew I didn't [fit the] image of a beauty queen. I may not be qualified according to the standards, but I had the guts," she shares.

Despite these hurdles, Krisel won the title of Miss Tycoon 2011. This automatically made her a candidate for Miss University for which she prepared extensively. Unfortunately, she didn't make it to the Final 5.

On the same year, Krisel won First Runner-Up in their Environment Week pageant. These milestones, though unexpected, opened many doors for her, allowing her to develop leadership skills enough to head different organizations.

What beauty pageants taught her

Sr. Krisel shares how beauty pageants became an arena for her to gain confidence and to discover herself more. "A cliché, but for me it is to challenge my limitations and going out of the comfort zone. It is not just a competition of beauty and having the title. Beauty is not limited to appearance, but it entails character and competence", she says.

For her, true beauty inspires and empowers. She sees beauty queens as people who aren't afraid to make a difference. "No one can be against you if you've already accepted your weaknesses and flaws. That is why self-awareness and self-knowledge is very important. It is important that we have a grasp of ourselves and not to be manipulated by the voices of bullying, discrimination and humiliation," she adds.

Leaving her old life behind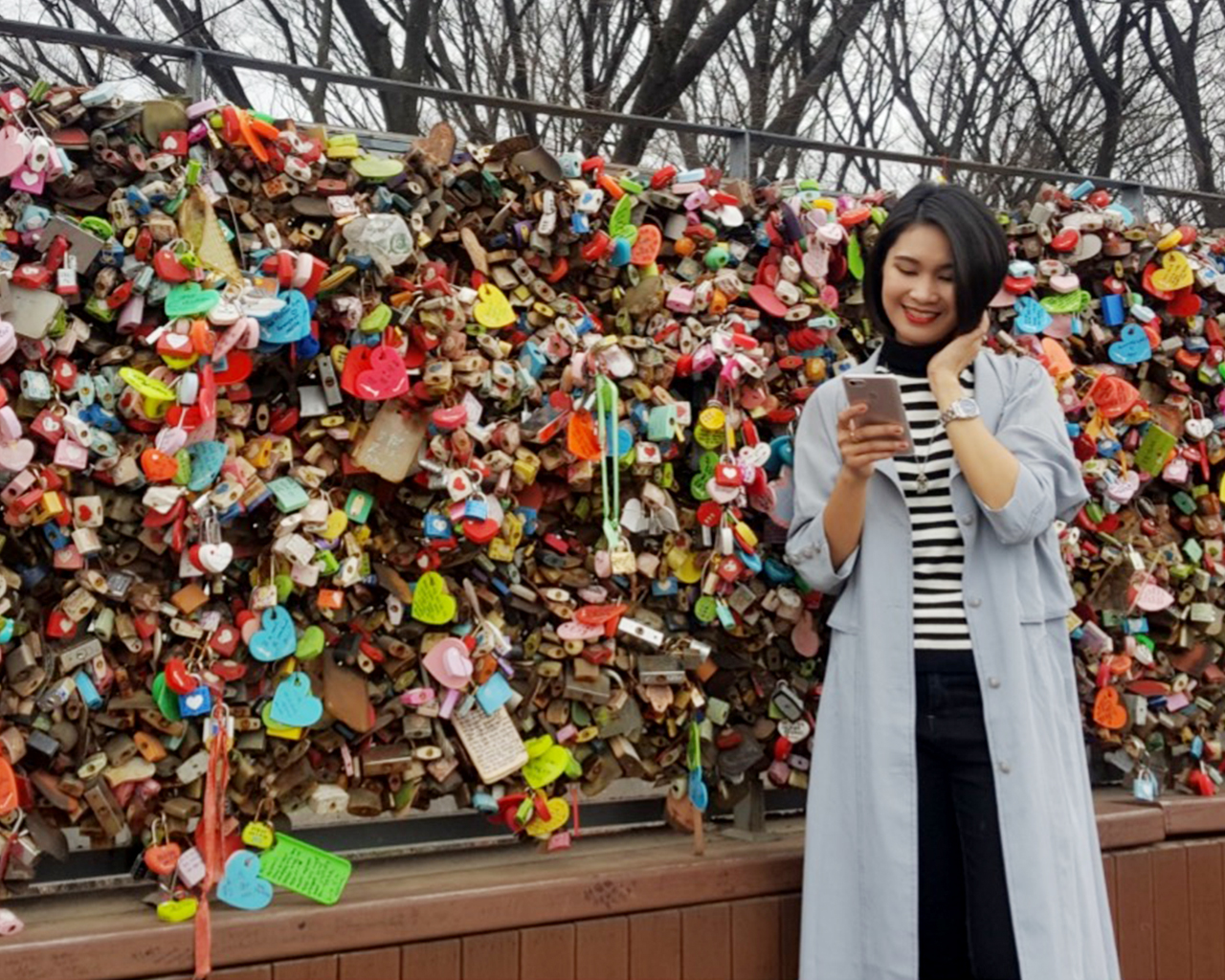 It is expected that leaving your comfortable life behind can be difficult. Sr. Krisel recounts the sacrifices and struggles she encountered when she answered the call to a religious life.

"It was never easy to let go of the opportunities, comfort, convenience and a possible marital relationship. I needed to bear with people saying "sayang". In my formation years, I realized that my vocation does not only demand to lose material possession but also to lose myself to gain Christ," she explains.

As a BS Accounting Technology graduate, and eventually getting hired at one of the biggest banks in the country, Sr. Krisel had a stable and promising career that allowed her to travel to different places and countries. She describes how she had to let go of all these to become a missionary.

"I was able to achieve my childhood dream to travel and explore places I like. I experienced doing things like eating sumptuous food, buying shoes, bags, dresses, and jewelry, going on staycations, and hanging out with friends," she says. However, it is for these same reasons why she didn't hesitate saying "yes" to serving God -- because He has already blessed her with so much.

Her family's reaction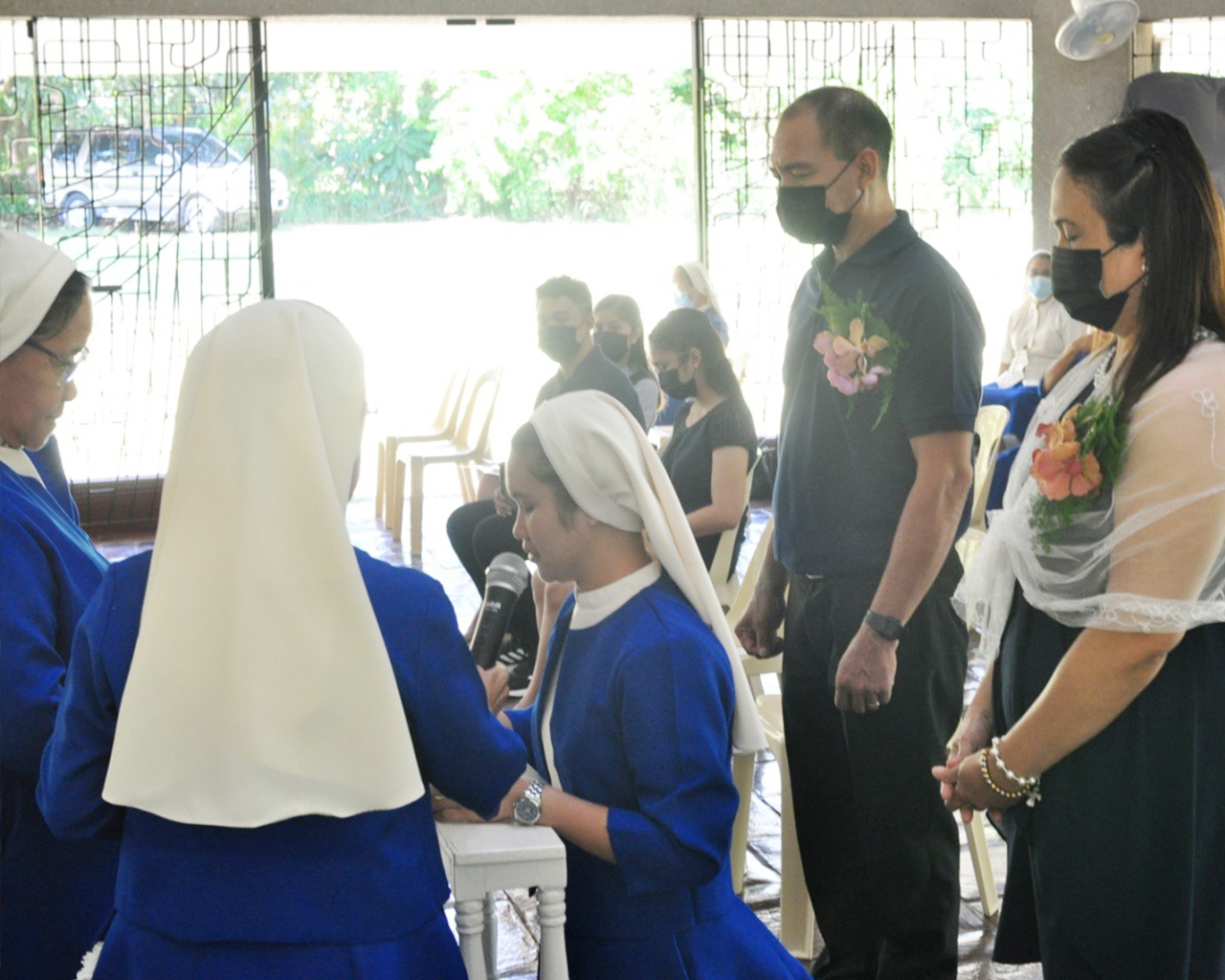 Sr. Krisel has always expressed her desire to become a missionary. Her family members are passionate Marian devotees, and this greatly influenced her intentions. However, her parents were not supportive of her plans to join the congregation initially.
It took her 7 years to solidify her commitment to serve. She was accepted as an aspirant at the age of 19, around the same time she joined pageants. An aspirant is "someone who [lives] for a while with a community to see if she feels attracted to the life and comfortable with a community," according to Aleteia.org.

"I considered a lot of things before I decided. How will my family accept my decision? Who will take care of them when they grow old? Am I going to be happy? What if this is not for me? What will other people say? There are many uncertainties in the future that make me anxious and fearful", she shares.

However, even as she was torn between her family and a life of service, she prepared for the future well. Before she left home, she made sure her family's finances were cared for. She purchased a life insurance for her parents, gave them her entire separation pay, and even paid for a year's worth of rent for her sister's dormitory. She showed her determination to continue her plans until her parents finally accepted and supported her decision to become a religious missionary.

Joining the congregation

Sr. Krisel explains that the Come-and-See program is the first step to becoming a Sister, and it usually lasts about two years. She, however, took 7 years to come up with a decision.

"I entered the Oblates of Notre Dame on May 27, 2018 and was accepted as a Pre-Novice on June 1, 2018. The program lasts for a year. It is a period of probation where I developed human, psychological and spiritual maturity.

"I was accepted as a on Novice on May 1, 2019. It is a program where life in the Congregation has begun. I am introduced to the authentic nature, spirit, and purpose of the congregation. Sisters began to call me 'sister.'

"The Novitiate program last for 24 months: one canonical year in the Novitiate house, six months in the mission house and another six months in the Novitiate prior to my first profession vows. On May 1, 2021, I had my first religious profession of vows."

To enlighten us, Sr. Krisel clarifies that she is a Sister and not a nun.

"Nuns are contemplative, nasa loob sila ng monastery or convent." Sisters, on the other hand, are religious missionaries. "Active kami, we have ministries," she says, adding that she is currently in Abuyog, Leyte for her first assignment.

"Kaya siguro marami din ang nadi-discourage [to serve] kasi akala nila 'pag madre nasa convent lang. In fact, we are like everyone else. We live a simpler life nga lang and a life of prayer, kasi we have vowed to be chaste, poor and be obedient to our superior."

Currently, she follows a schedule and wakes up early in the morning to prepare for prayer and their daily Eucharist. Though she does not have a family of her own by choice, she considers her brothers and sisters in the "care home" as her family, and describes their community as a consolation for her sacrifices and challenges.

Her vocation

Having developed a heart for the poor, the elderly, and the abandoned, Sr. Krisel shares that joining the Oblates of Notre Dame has helped her fill a void within.

"The distinguished hallmark of the congregation to be poor and seek the poor, through their ministry, captures my heart. My heart is filled with gratitude for what God has done in my life. What I did is not a sacrifice but an offering to please Him," she says.

Choosing to become a missionary does not mean that Sr. Krisel is no longer a beauty queen. She is still one in her own way. Her vocation only gave her a new platform for her advocacies in life. "The life that God chose for me is worth to live and I am filled with joy. I will always be beautiful because I am God's beloved."

She also shares her message to women who believe that serving the Lord is their calling as well. "It is my prayers that those who feel the call to religious life be not afraid. It is God who calls and He has stored [for us] great surprises that awaits in the future. It is not a life of glamour and prestige but a life that is meaningful and fulfilling," she says.

In a world full of stereotypes, stories like this show how we can break barriers. Sr. Krisel's journey serves as inspiration and proof that changing the course of our life is totally okay. Nothing is set in stone and we can always shift from one completely different path to another.

Through the evolving landscape of beauty pageants, we only hope this avenue continues to go the right direction. It has been a huge platform for women to create positive change all over the world, and has produced a diverse class of women who are ready to take on different paths, with or without a crown.