How It Started vs. How It's Going, Couples Who Met Through Dating Apps Edition
Love can find you anywhere -- even online.
Online dating apps have been getting a lot of bad rep as a venue for hookups and momentary fun. But just as there are stories of casual dating that end on a sour note, there are also people who have found real connections in the most unlikely place. These eight individuals share with OneLife.ph their online dating stories.
How it started for Mecca and Matt
Mecca and her partner Matt have both been using the Tinder dating app for a year and a half before they found each other and "swiped right."
Mecca recalls that she was not even prepared for their first "chance" meet-up. Unknown to her, Matt felt nervous too.
"It was unplanned. I asked him if it was raining in Manila, then he asked why, and we ended up agreeing to meet up. He said he was already in Uniqlo.
"Pagbaba ko ng escalator, may nakita akong guy and siya na nga iyon. Dahil nataranta ako, pumasok ako sa store para ma-delay ng kaunti 'yung pagkikita namin," Mecca shares.
How it's going
A year and a half later, they're talking marriage, although they want to focus first on their careers. They are looking to tie the knot 4 years from now.
How it started for Riyana and Arvin
Riyana occasionally uses Omegle, a free online chat website, whenever she feels bored. After a month, she met Arvin.
"Sobrang nice niya kausap compared sa mga previous strangers na nakausap ko. He told me na huwag daw akong mag-disconnect at mag-usap pa kami nang matagal. Once kasi na nag-disconnect ka magre-regenerate 'yung site at malaki yung chance na hindi na kayo mag-match ulit," she shares.
According to Riyana, they never planned to go on a date or even meet in person due to their distance – 172 kilometers approximately – because she is from Cabanatuan while Arvin is from Pasig. However, several years ago, Arvin decided to finally make a move and surprised Riyana by visiting her in her hometown.
"Walang ligawan na nangyari. 'Yung effort sa pagpunta at pag-surprise niya sa akin dito sa Cabanatuan yung nagdala. Habang pauwi ako noon napa-thank you na lang ako kay Lord kasi I think he's the one," she adds.
How it's going
Going strong for 7 years now, Riyana and Arvin have stayed in love despite their long-distance relationship. They meet three times only each month, but it is clear to them that this sacrifice will be worth it. Right now, their focus is on their personal obligations, but they look forward to having more adventures while saving up for the future that they are now building together.
How it started for Chinita and Emil
Chinita and Emil had known each other before they even chanced upon their profiles on Tinder. However, they were never on speaking terms and no one was courageous enough to even start a simple conversation.
When Chinita saw Emil on Tinder, she hurriedly swiped left, indicating disinterest, but Emil's persistence led him to sending Chinita a direct message on Instagram.
"When I first met Emil, I was studying. Hence, I rejected our supposed 'coffee date,'" she shares.
A year later, they reconnected on Instagram and Emil asked her out again. They ended up having a samgyupsal near the university where Chinita was studying. "We both felt [like we had known] each other for a long time. There wasn't any awkward moment between us," she adds.
How it's going
They've been a couple for 2 years and 5 months since, and have survived the challenges of being miles away from each other. In 2019, Emil proposed to Chinita and they planned their wedding for the following year, but their plans have been derailed due to the pandemic.
"Emil came back to the Philippines in January 2021 to plan our. We also need to process my spouse visa afterwards so we can both return to the UK," she says. The couple are scheduled to say their I do's in March.
How it started for Chai and Micko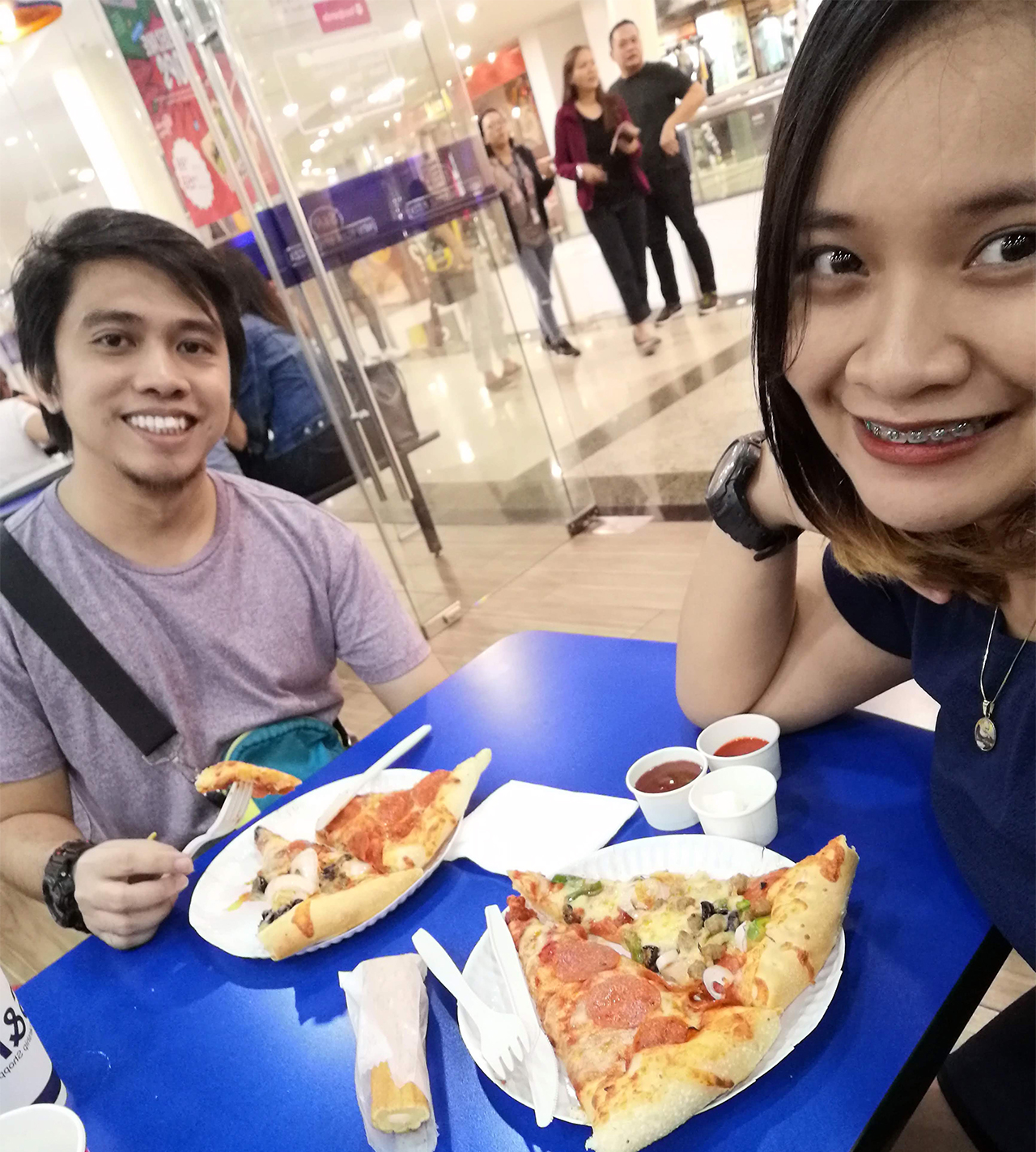 Chai met Micko on Tinder as well -- a simple "Pwede malaman kung taga-saan ka?" started it all.
It took them three weeks before they finally decided to meet up. On that "friendly date," Chai felt a bit awkward since Micko was not his talkative self as he usually is on their phone conversations. "Sobrang opposite talaga kami [kaya] feeling ko hindi ko talaga siya gusto that time since ayoko ng tahimik," she adds.
They later discovered that they both have the same interests and hobbies such as watching anime and hiking.
After a month, they became a couple officially, and on the first day of quarantine, March 15, 2020, they got engaged.
How it's going
"Overwhelming lahat ng pangyayari, parang ang bilis, pero we felt that we are ready to take the next step. We just got married on January 23, 2021," says Chai.
"Kusa pala siyang ibibigay sa iyo ni Lord once na ipinagdasal mo. Ibibigay Niya pala in the right time."