This CEO's First Job Out Of College Was To Market Red Horse Beer (And She Wasn't A Beer Drinker)
Her experience helped her appreciate not only her work, but also who she really is.
OneLife.ph's Wonder Women in the Workplace series for International Women's Month has introduced us so far to amazing Filipinas like TikTok's Belle Baldoza and the Emmy-award-winning broadcast journalist, Carol Gancia, who are both based abroad.
On our third installment, we talk to Philippine-based Grace David, 41, who stepped up to her new role as CEO of Edukasyon.ph during the pandemic.

Launched in 2015, the education technology platform aims to provide Filipino students and fresh graduates with a platform that connects them to schools, online learning resources, scholarship programs, and even jobs that match their education, so they could map out their future intentionally. In these uncertain times, Grace brings stability in her leadership with her extensive background in Sales and Marketing.

An academic scholar in college, Grace graduated from San Beda Alabang with a bachelor's degree in Business Management, majoring in Marketing & Sales. She also holds a Global Executive MBA from INSEAD.

Grace honed her craft by joining big corporations like Kraft, Globe, Mondelez, and Kerry, but recognizes that it was her first job that really lit a fire under her. In this interview, she recalls what it was like in the real world from the eyes of a fresh graduate.

What was your first job?

I was hired as a Brand Assistant for San Miguel Corporation in 2000.

Describe to us your experience in your first job.

My key experiences in my first job include trade visits nationwide and seeing firsthand the condition of different retailers and supply chain system, from sari-sari store to supermarkets, from wholesalers to distribution centers.

[I also] worked with on-ground salesmen [and had] full appreciation of the hard work required to be an effective salesman. They are in charge of the manual work required to physically transport products to clients, and [are] expected to also have the intelligence to convince retailers to buy our products.

There is that joy of having your colleagues as your lifetime friends too. Work can be difficult, but having meaningful relationships with peers makes it a fun experience.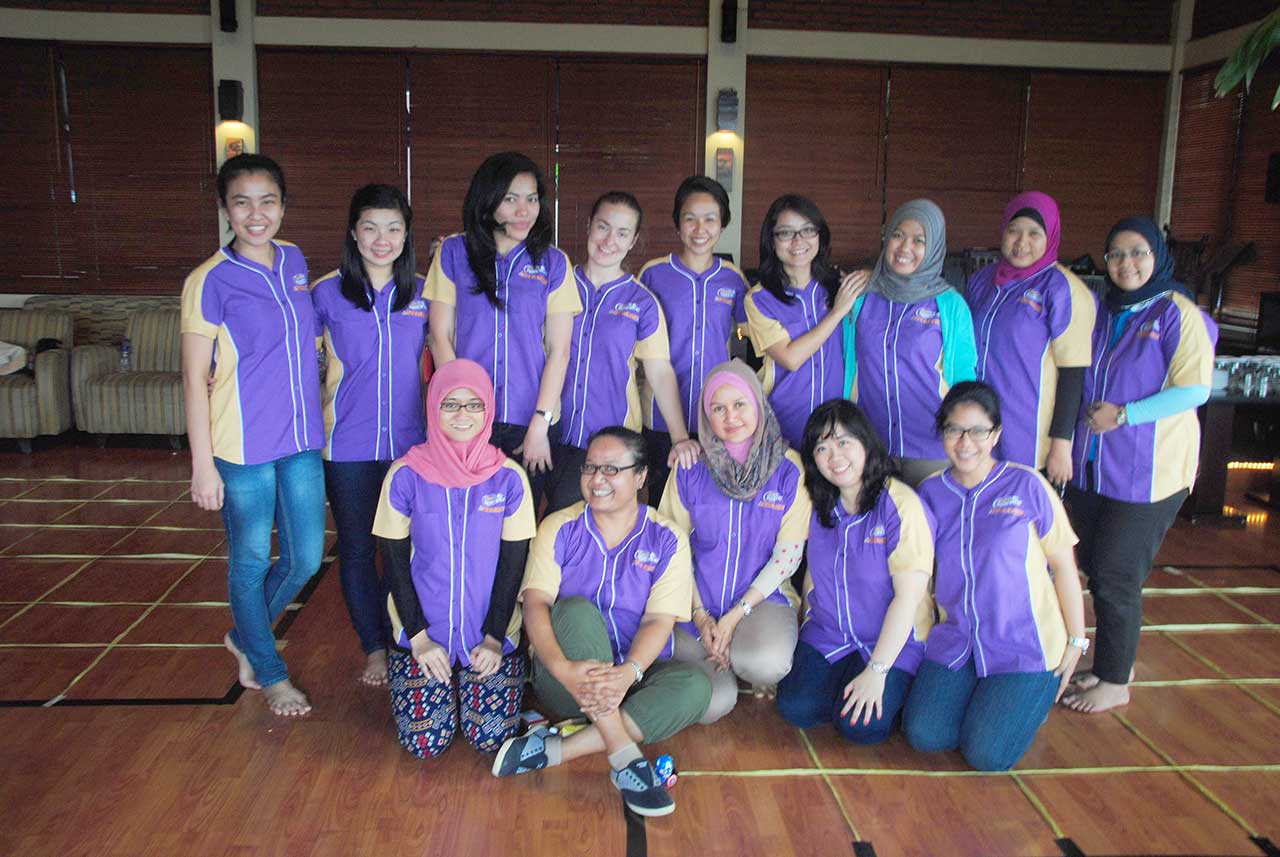 What was the biggest challenge you faced in that first job? How did you pull through?

My first job was to market a beer brand when in fact I wasn't a beer drinker to begin with, so the biggest and first challenge was for me to appreciate a product and a brand on a personal level.

Red Horse Beer -- that's the very first brand I managed and eventually fell in love with. I appreciated how a drink could create unforgettable bonding moments with folks you think are strangers but [are] actually your true friends.

That first job also allowed me to witness how a brand could affect the lives of its target audience. "Red Horse Muziklaban" was a nationwide band competition that [placed on] center stage the young, unexpected rock/alternative musicians when that music genre had limited followers, allowing the unseen youth to be recognized.

What was the most important lesson or skill you learned from that first job?

Grit. That word wasn't a buzzword yet in the early 2000. I used to describe that attitude as a combination of hard work and resilience. I needed that to meaningfully contribute to my first job and to be ready to take on bigger roles.

Apart from the grit required to do my work well, I had a mindset of being "small" that needed to be addressed during that time.

I was the only team member who didn't graduate from a big university (I felt like an outcast during the NCAA season) and I felt that I needed to work harder to prove that I was also as good as the graduates from tier-one schools. Thankfully, that first job experience helped me appreciate not just the work I do but also who I am really, that is not defined by my accomplishments.

What would you say to that younger version of yourself?

Go through the journey. Trust the process. It will shape you to be at your very best.

Describe to us the lowest point of your career so far. How did you rise above it?

Every time I have a team member who resigns, or we have to let go of, is a personal low point. I feel like I failed as their leader. But what I'm recognizing more and more is that we are all growing things, including the organization / company, and each living thing goes through different seasons. As a leader, I'm the one in charge of taking the organization through a transition from one season to another, and I need to recognize that the best team members to be in the organization are those who are also on the same season.
What do you do in your leisure time?

Sports. Outdoor activities. Right now, I enjoy cycling the most. There's something about speed and the wind directly touching your skin. It feels liberating.

What would you tell women about work and life?

Love yourself. YOU are more important than your career. Don't feel any amount of guilt when you choose to rest. Enjoy pampering yourself in whatever way you feel most loved. You are at your very best when you allow to love yourself the most.