Virtual Movie Date: 8 Apps You Can Use To Start A Watch Party With Long-distance Friends
Don't forget the popcorn!
It's been almost a year since stay-at-home protocols were implemented to ensure everyone's safety during the pandemic. Besides working from home, many people have turned to taking online courses, learning a new skill, playing online games, or streaming TV series and movies to keep from getting bored.
Speaking of movies, we all surely miss hanging out with our favorite people for a movie night at the theater, then having coffee or dinner afterwards to talk about what you liked about the film. Well, COVID-19 may have prevented us from going to the theater, but it can't stop us from having some virtual fun with our friends still.
Thanks to some amazing technology, you and your friends can now watch movies again "together," like you used to, even if you are miles apart from each other.
So send a quick message to your group now and set the date – your movie-watching experience on lockdown is about to change with the help of these apps and websites.
Have a Watch Party on your mobile phone
Rave Watch Party
Rave allows you to stream a variety of services including Netflix, YouTube, Amazon Prime, Disney+, Google Drive and Vimeo to your group. Aside from movie parties, Rave also allows you to listen to the same songs together.
While watching or listening on Rave, you can also talk and send messages inside the "room" you created. Don't forget to set your group to "private" to keep your movie night safe and secure.
Rave Watch Party is available for free on Android and iOS.
MyCircleTv

As the name implies, myCircleTV lets you watch movies with your circle of friends at the same time. Besides YouTube and Vimeo, you can also sync videos to watch from your Google Drive or Dropbox, and even the ones stored on your smartphone.
With MyCircleTv, you don't even have to register or sign up. All you need to do is create a room within the app, get a code, and share it with your group of friends.
MyCircleTv is available for free on Android and iOS.
Messenger
Did you know that Messenger is more than just a messaging application? The new update allows users to share each other's phone screen and watch Facebook videos together.
This new feature is easy to use -- just swipe up during a video call or create a Messenger room and select 'Watch Together.' From there, choose from TV & Movies, Watched or Uploaded videos and begin your Watch Party right away.
Messenger is available for free on Android and iOS.
Airtime
You can still bond with your loved ones despite the pandemic through Airtime. Besides YouTube and Twitch, you can also share videos from your phone and do a video call with your friends while watching a movie.
Airtime also has animated stickers and sound reactions you can use to make conversations more fun!
Airtime is available for free on Android and iOS.
Start a Group Stream on your browser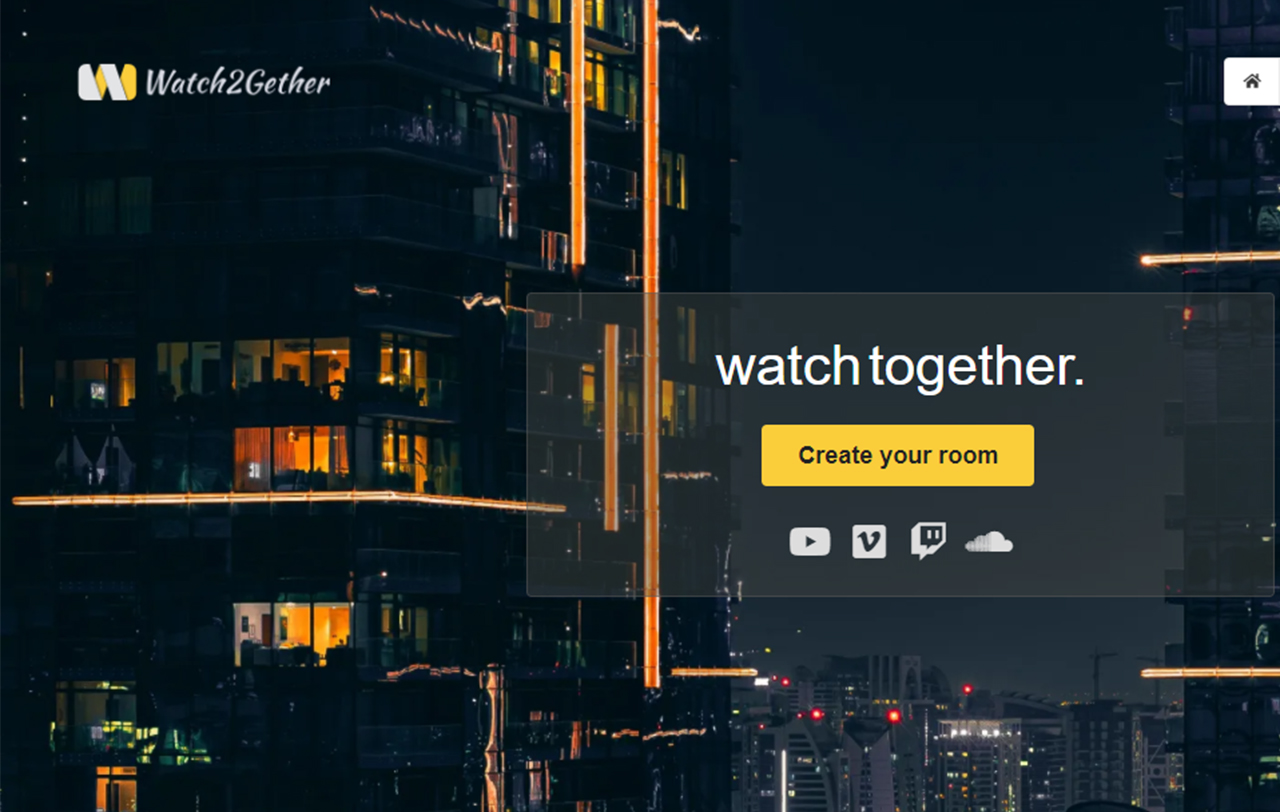 No matter where your friends are in the world, you can now easily bond and have fun with them through Watch2gether. Enjoy various content from YouTube, Vimeo, and Dailymotion, or listen to podcasts, Mixcloud and Soundcloud together.
One unique feature of this website is that you can also view videos from various social media platforms like Facebook, Twitter, Instagram and Tiktok. Streaming is made more fun since you can connect real time with your friends via video or audio call.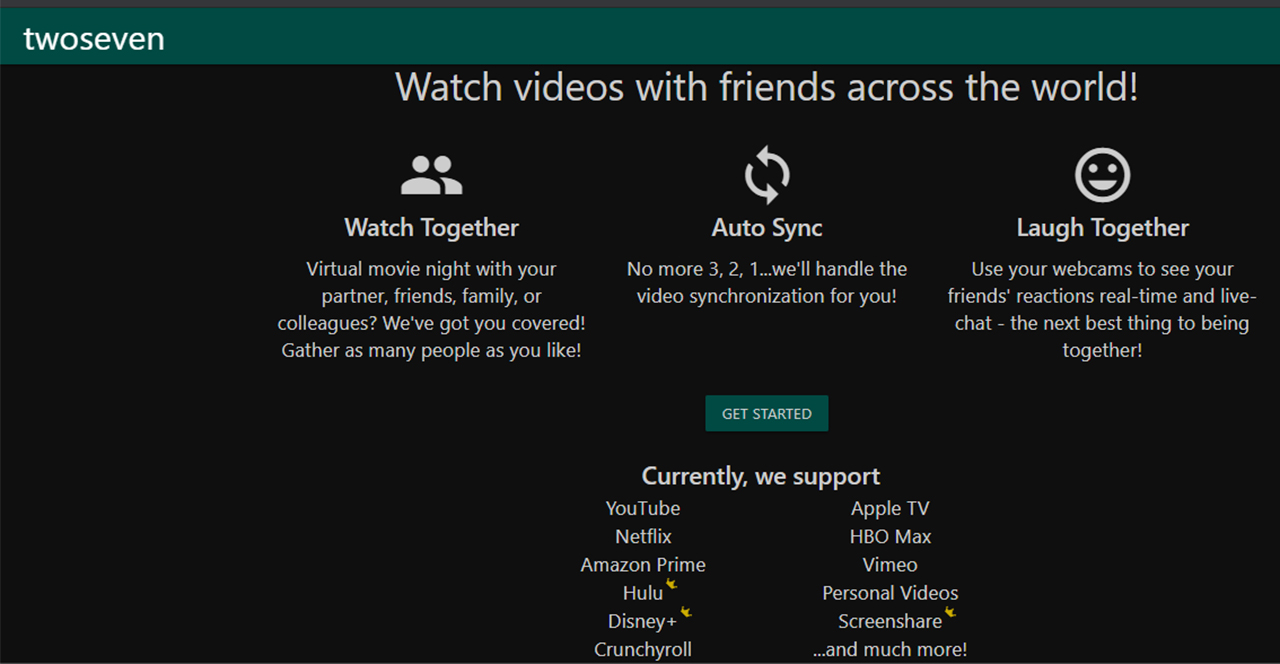 With TwoSeven, you and your friends can view the same movies together and have fun like you were all in the same physical room. Watch movies and countless videos from YouTube, Netflix, Amazon Prime, Apple TV, Vimeo, Crunchyroll, HBO Max and even share your personal clips as well.
You can even add your close friends as frequent participants in the 'Friends' section to easily connect with them on your next movie sessions.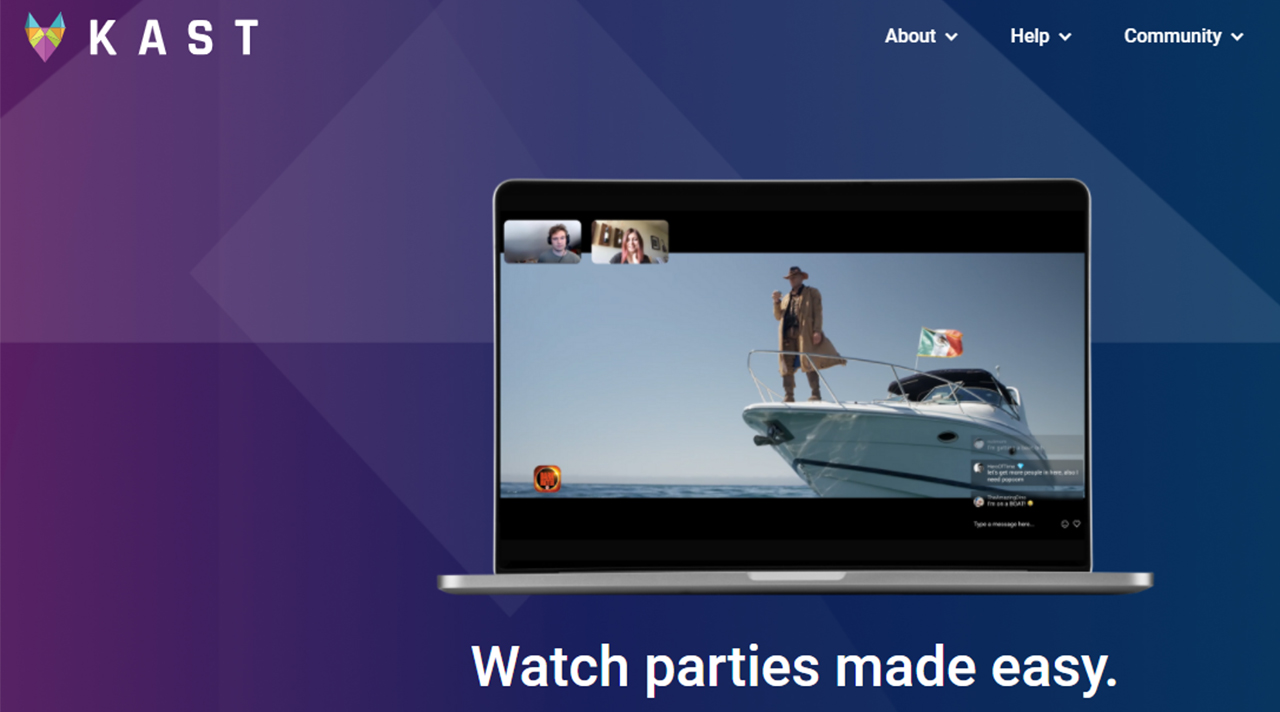 Get the party started with Kast! Invite your friends, share your camera and watch videos together. Through services like Tubi and YouTube, you can all have access to thousands of hit movies, trending videos, and TV shows for free. They also have a user-friendly app for both IOS and Android.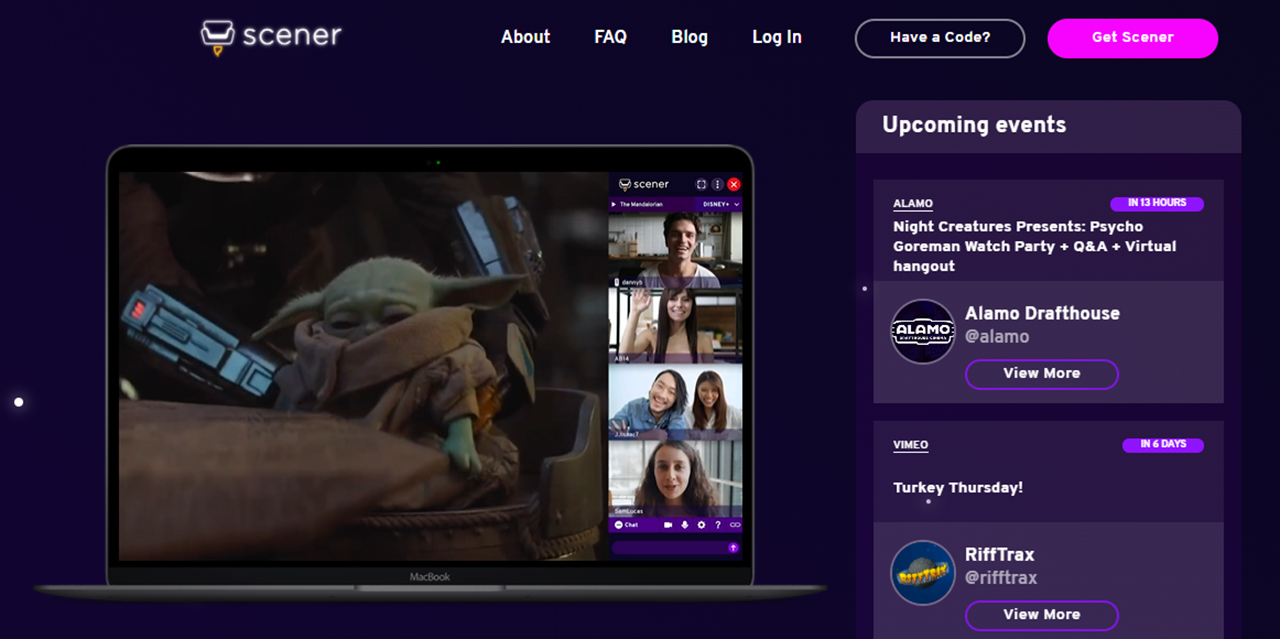 Been missing the big screen? This virtual movie website will definitely give you the best and realest theater experience even when you are at home. Just install the Scener Google Chrome Extension that you can get on the website for free.
Scener supports various streaming services such as YouTube, Vimeo, Netflix, Disney +, Prime Video, HBO Max, Hotstar, Alamo On Demand, and Shudder. Create a room, share the 16-character code and start with your movie party in an instant.
Even if your BFFs are not physically near you, you can still catch up and enjoy movie dates together like before. Don't forget to grab a bowl of popcorn, of course!